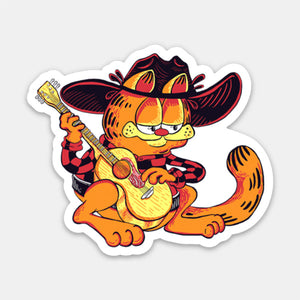 Design: Amber Solberg
For all the fellow country-loving-mean-cat-comics kids at heart, something silly this way strums! A play on country legend Garth Brooks and lasagna-lover comic cat Garfield, this sticker will gussy up any surface and be sure to inspire questions! 
Garf Brooks measures 3" x 2.5". And don't forget, we offer $3 shipping on stickers. Or free pick-up in Saskatoon.